Refresh you body, mind and spirit.
Christian holiday and retreat center.
Welcome to the beautiful and blessed Saron!
We would like to introduce Centro Saron to you – a great place to have Christian camps and conferences – and invite you to come visit us.
As you can see, on our site we have 2 houses, a chapel and a large pool. In addition, there are many spacious areas, which can be used for games, activities, sports, or other activities.
The property also includes a BBQ house with a large grill. 
Camp Saron is situated between the quiet orange groves and is only 3 km from the beach and 5 km from Denia.
We would love to welcome you here in sunny Spain and will do everything possible to make sure you have a wonderful stay.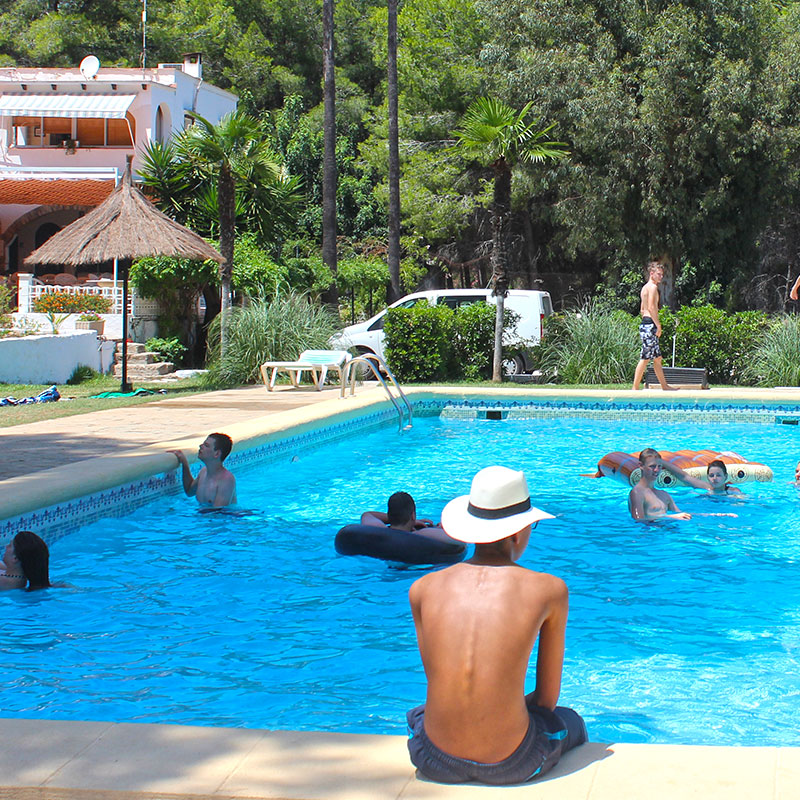 Centro Saron is ideal for:
Camps
Holidays
Meetings
Seminars
Workshops
Kids
Teens
Families
Adults
School groups
Pool 9 x 19 meters
Sunbathing area
BBQ house
Volleyball
Fussball tables
Ping Pong
Playground ….Many possibilities for hiking, walking and cycling. Bikes can be rented in Denia.
The types of accommodation we can offer::
For information and reservations, please contact us